There are many different types of museums and they all serve different—and similarly important—purposes. Such as history, art, science centers, children's museums, or like the Balloon Museum, air & space.
Here are some of the reasons why air and space museums are so significant: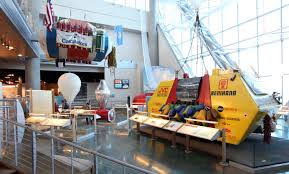 Education

– First and foremost, air and space museums educate us about the history of air and space travel, including the individuals who made it possible. This includes how things like jet engines work, when the first airplane was invented, the vastness of the universe, what is possible as we move ahead into the future, and more. At these museums, you can also find important artifacts—like

hot air balloons used in wars

— exhibits, art, videos, and other resources that help to educate about air and space travel.
Commemoration

– Air and space museums also honor and commemorate the brave individuals who spent their lives pushing air and space travel to evolve into what it is today. Without these brave people—some of whom gave their lives—the history of air and space travel would be different and we may not have the capabilities that we currently do. These museums serve as a reminder of all the work these amazing individuals did and honor their legacy with exhibits, memorials, and more.
Inspiration

– Air and space museums inspire future generations to continue pushing the limits of what is possible. After visiting an air and space museum, visitors may be inspired to learn more, research, and explore interests or careers. Through education and commemoration, these museums are able to inspire others to follow in the footsteps of those who came before us.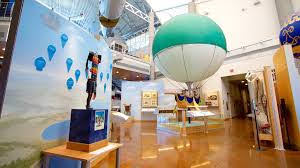 The Anderson-Abruzzo International Balloon Museum Foundation proudly raises awareness, involvement, and funds for the Balloon Museum. Our goal is to uplift the Museum through project collaboration, artifact donations, and shared information and resources. The Balloon Museum Foundation also holds special events during The Albuquerque International Balloon Fiesta each year, which is the world's largest balloon festival and lasts nine days at the beginning of October. 
Find out more about the Fiesta and how you can support our efforts by becoming a member, donating, volunteering, or purchasing a wall tile today!