Excitement is in the air as The Balloon Museum Foundation and The Balloon Explorium come together to celebrate ballooning history at the annual Montgolfier Days.  This year, the festivities aim to reach new heights of education and interactive fun.  Get inspired as The Balloon Explorium takes the thrilling world of hot air balloons into the heart of local schools.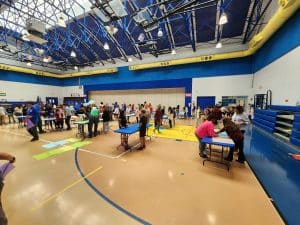 Ballooning in the Classroom
In the run-up to the grand Montgolfier Days events on November 14th and 16th, 2023, The Balloon Explorium will make special classroom visits to 15 Albuquerque schools.  Their mission?  To ignite the passion for ballooning, educate students about the science and engineering that makes hot air balloons soar, and create a truly hands-on experience.
During these exciting in-school visits, teams of four students will embark on an unforgettable journey: crafting their own six-foot tissue paper balloons.  It's not just an art project; it's a journey of discovery into the intricacies of balloon construction that promises to leave a lasting impression.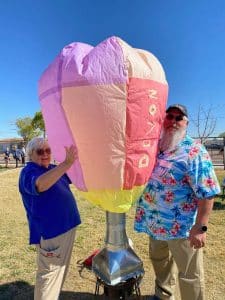 Liftoff at the Balloon Museum
The Balloon Museum is where the grand finale takes place. Thanks to the generous support from The Balloon Museum Foundation, transportation will be provided for the participating students. Buses funded by the Foundation will transport the enthusiastic young scientists to the Balloon Museum, where they will inflate and launch their handmade balloons into the open sky! 
Then, these young explorers become chase crews on a thrilling mission to catch and retrieve their balloons. It's a team effort that tests their creativity, determination, and teamwork. Additionally, a repair station is available to help students mend any bumps or bruises on their balloons during the chase, giving them a chance to learn more about balloon maintenance.    Following their outdoor ballooning exploration, students will also have an exclusive museum tour, delving into the captivating history and science of ballooning. 
Join the Montgolfier Day Celebration
Mark your calendars for November 14th and 16th, 2023, from 9:30 am to 11:30 am. With around 400 students participating each day, Montgolfier Days epitomizes The Balloon Museum Foundation's and The Balloon Explorium's shared dedication to fostering a love for science, teamwork, and exploration among the next generation.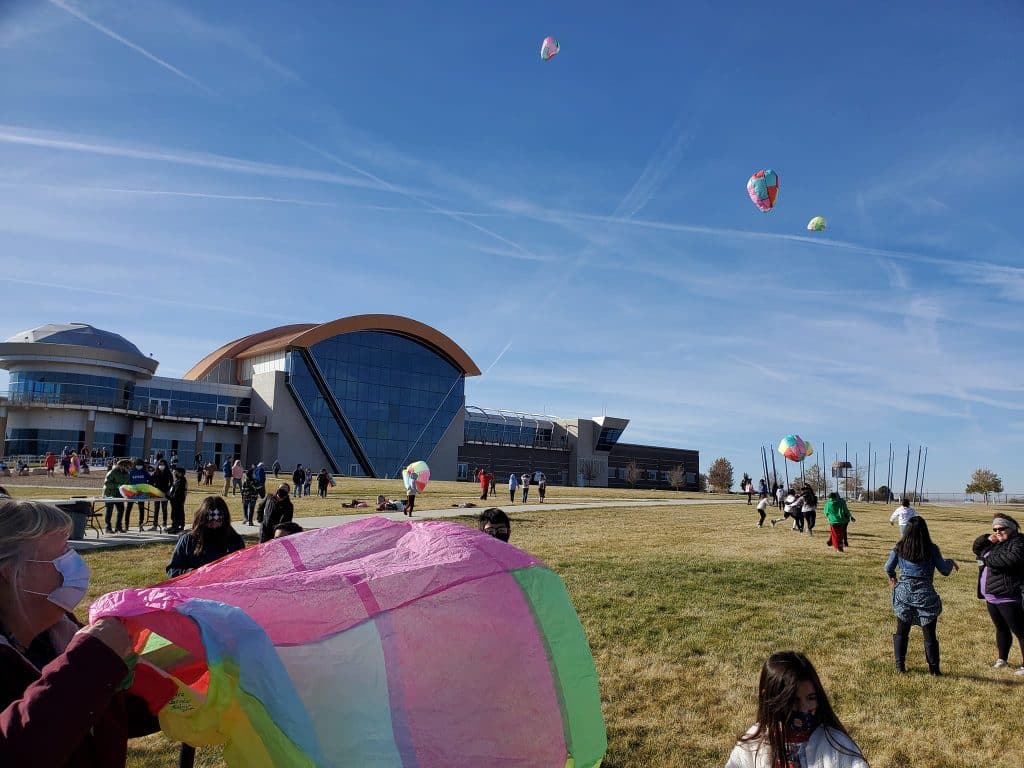 Photos provided by the Balloon Explorium.