Memorial plaques help us celebrate people, places, special times and accomplishments during life and in passing. While losing someone who meant so much to us is incredibly difficult, keeping their legacy alive is a great way to show how important they were to our lives. We can also remember them for a passion of theirs, a hobby, or the communities they were a member of. Memorial Plaques can also be used to celebrate the people and places that mean the most to us while they are still with us. Here are some of the reasons why you should get a memorial plaque to commemorate their life:
Show the World How Much They Meant

– A memorial plaque can show other people how much your loved one meant to you and the happiness they brought into the world. It can even impact the life of a stranger if it has a specific quote, message, or image on it that they can see when they pass the plaque.
A Place for Reflection

– A memorial plaque can be in a unique place like in a garden, at a park, or even in a specific corner of your home. This space can be somewhere you go to enjoy peace and quiet while you reflect.
Commemorating a Special Occasion

– Anniversaries, graduations and retirements are just a few of the monumental events that occur during our lives. A memorial Plaque is a wonderful way of commemorating that occasion. The plaque becomes a physical reminder of all that has been accomplished and looking forward to the future. 
Supporting Something They Loved

– Oftentimes, plaques are offered by businesses, parks, and even non profit organizations that your loved one may have supported. By getting a memorial plaque from somewhere that meant something to them, you would be supporting their interests even after they are gone.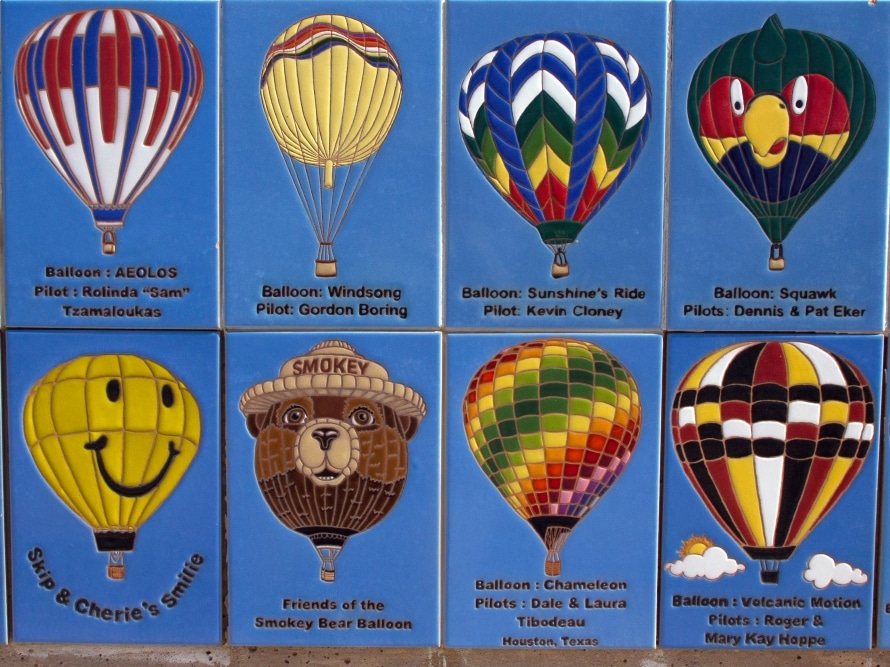 The Anderson-Abruzzo International Balloon Museum Foundation proudly raises awareness, involvement, and funds for the Balloon Museum. Our goal is to uplift the Museum through project collaboration, artifact donations, and shared information and resources. We also offer Forever Wall Tiles to memorialize your loved one, celebrate balloons, crews, births and retirements. The wall tiles can be personalized with names and messages of honor or remembrance to a loved one or an event. Tiles will be placed permanently in the Balloon Museum's main entrance plaza for all to see. Your tile purchases are tax-deductible donations. Contributions to the Forever Wall Tile program helps to ensure that the Museum remains a valuable source of inspiration and learning for future generations. For more information please contact Sam Kennedy at sam.kennedy@balloonmuseum.com, or by filling out the form here.