New Mexico is a beautiful, distinct state that offers its citizens and visitors unique and exciting experiences. There are many historical facts about New Mexico that most people in the U.S. might be unaware of, like the fact that it is the 47th state and it joined the union in 1912. There are even more fun facts about New Mexico that can help you learn more about the Land of Enchantment. In this article, we'll share some of the most interesting facts about New Mexico.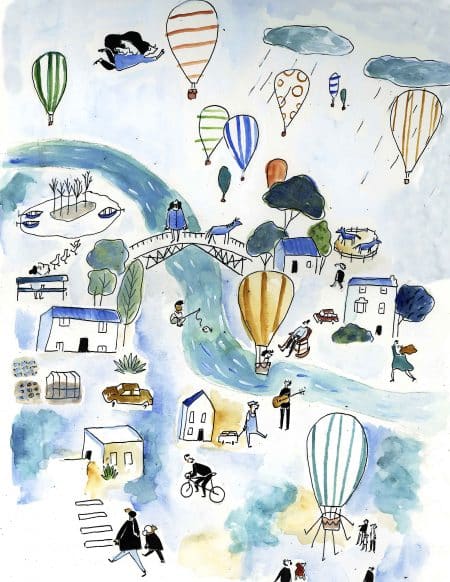 Facts About New Mexico
Sante Fe is the oldest capital city in the United States. It was

settled in 1610 by conquistador Don Pedro de Peralta

—a full 13 years before the pilgrims on the Mayflower settled at Plymouth Colony. Sante Fe is also the highest capital city in the U.S. at 7,198 feet above sea level.
The first atomic bomb was assembled in

Los Alamos, New Mexico

, and tested in the desert of Jornada del Muerto on July, 16th 1945.
New Mexico is the 5th largest state with a total area of 121,590 square miles, following only Alaska, Texas, California, and Montana. New Mexico is also one of the states making up the "Four Corners" where 4 states—Utah, Arizona, Colorado, and New Mexico—intersect at one point.
The Anderson-Abruzzo International Balloon Museum Foundation proudly raises awareness, involvement, and funds for the Balloon Museum. Our goal is to uplift the Museum through project collaboration, artifact donations, and shared information and resources. The Balloon Museum Foundation also holds special events during The Albuquerque International Balloon Fiesta each year. Find out more about the Fiesta and how you can support our efforts by becoming a member, donating, volunteering, or purchasing a wall tile today!